Topps Star Wars Galaxy Series 6 cards - 2011
Promos, unnumbered, P1, P2 & P3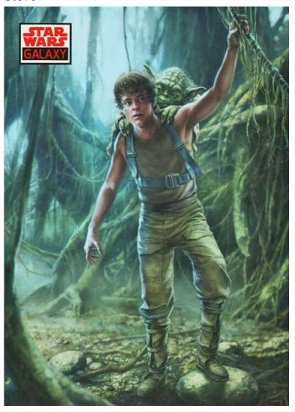 &nbsp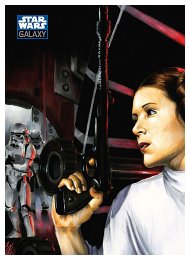 &nbsp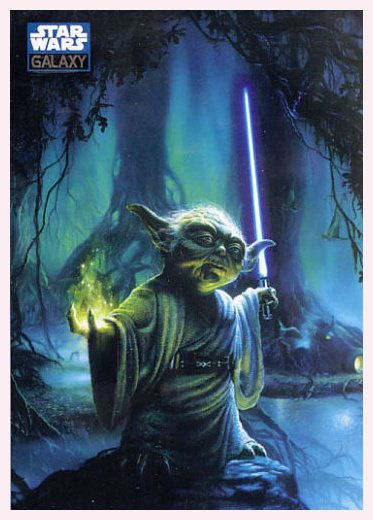 &nbsp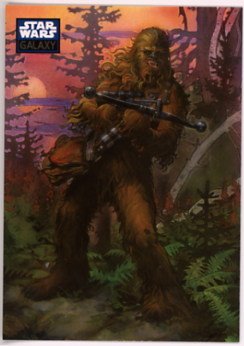 &nbsp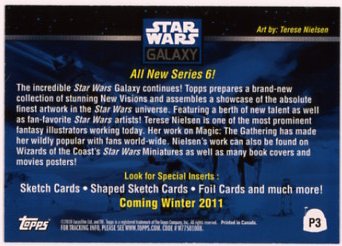 &nbsp
'New Visions': Over 50 exclusive, new paintings from well-known and up-and-coming comics artists and fantasy illustrators. Features imaginative scenes not seen in the films and presented here for the first time.
'The Force Unleashed 2': Dazzling visuals from LucasArts latest video game release.
Movie Posters, Comics & Book Cover Art: Iconic imagery never-before-seen on trading cards
One-of-a-Kind Sketches: Rendered shaped sketch cards & traditional size cards. One per box guaranteed.
First ever Sketchagraphs! Sketch Cards autographed by Star Wars actors!
Carrie Fisher, Mark Hamill, Ray Park, Mike Quinn, Amy Allen, Jon Berg, John Morton, Jake Lloyd & Orli Shoshan

&nbsp
&nbsp
&nbsp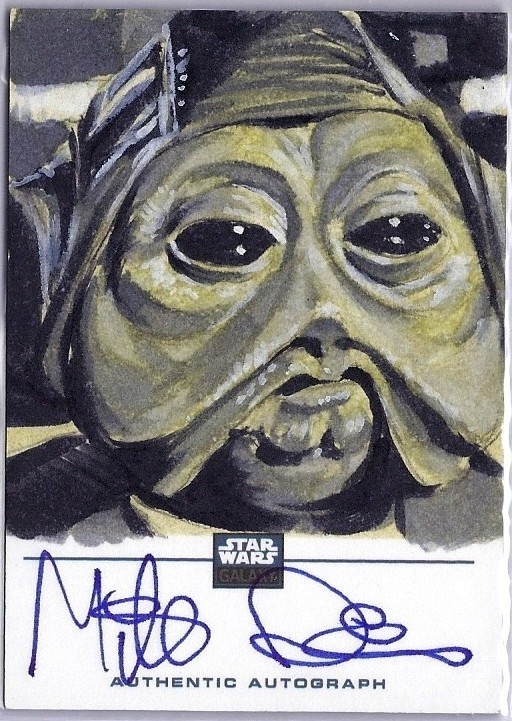 &nbsp
&nbsp
&nbsp
&nbsp
&nbsp
&nbsp
Foil Cards, Beautiful illustrations by Brian Rood reproduced on metallic foil with bronze, gold and sequentially numbered prismatic parallels.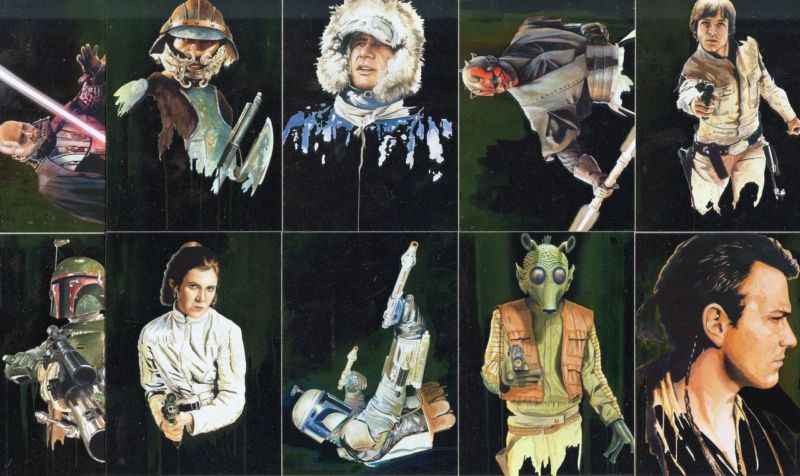 &nbsp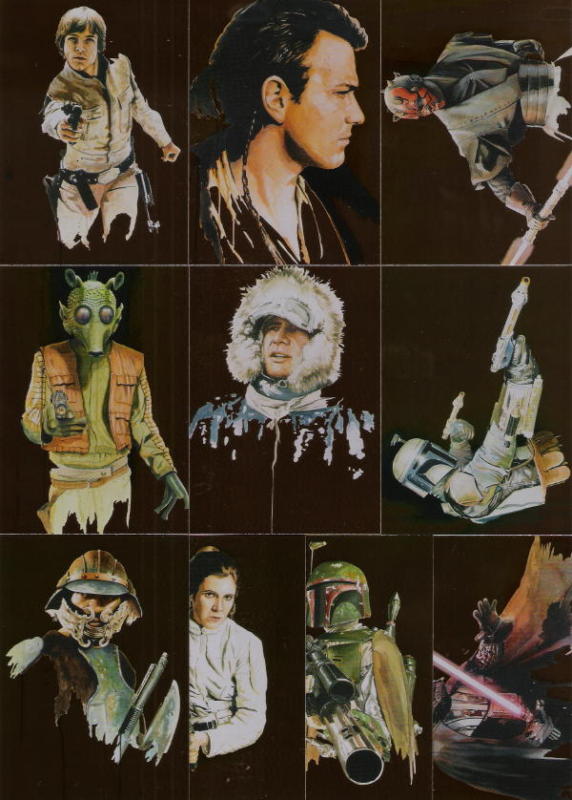 &nbsp
&nbsp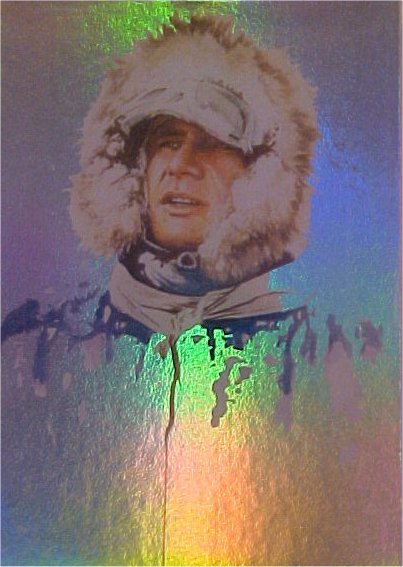 &nbsp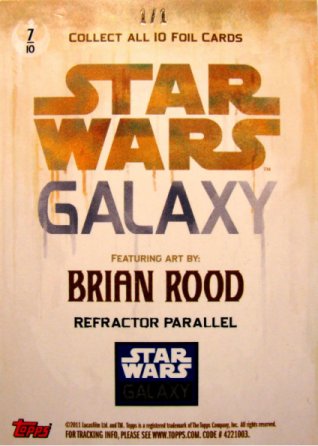 &nbsp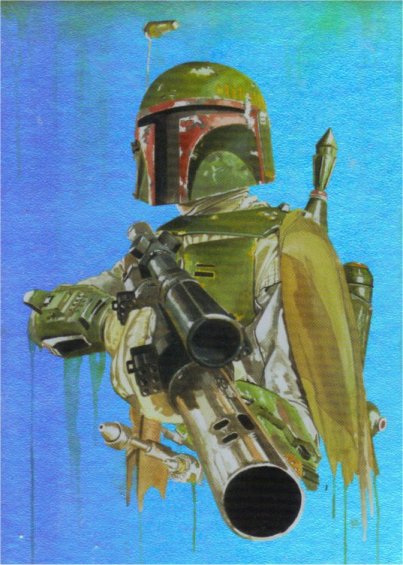 &nbsp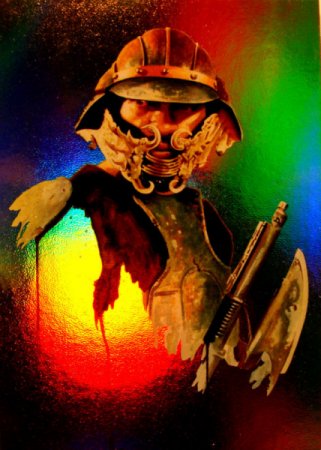 &nbsp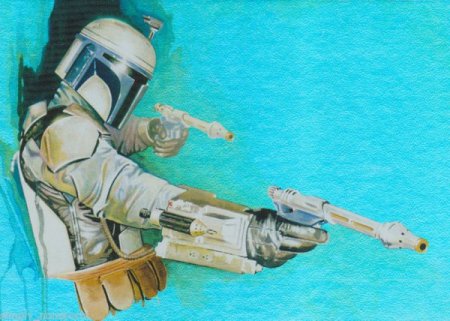 &nbsp
&nbsp
Etched Foil Puzzle cards: Initiated with the first Galaxy set, this 6 card puzzle connects with puzzles from other Star Wars card series to create one continuous panorama. Featuring artwork by Joe Corroney and Brian Miller. Plus, look for 1/1 original etched foil artwork!

&nbsp
All Star Wars Galaxy etc foil cards
Animation Cel - Retail Exclusive 1-9

&nbsp
1/1 Printing Plates: The actual plates used to produce the cards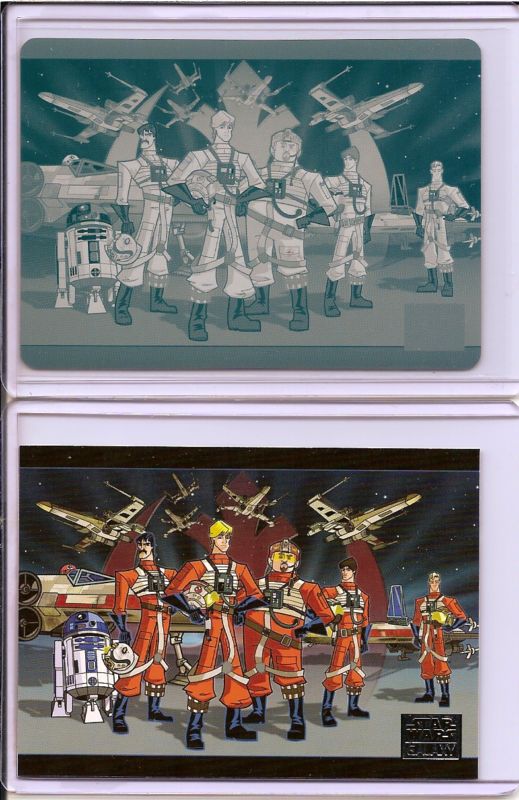 &nbsp
&nbsp
&nbsp
Hobby Exclusive Box Loader: Yoda poster featuring key art from artist Jerry Vanderstelt!

- All Star Wars Galaxy etc foil cards - Star Wars Galaxy 1 2 3 4 5 6 7
The above info and large image are from www.digitalheroes.com
All the other images are from www.ebay.com