Topps Star Wars Galaxy Series 4 cards - 2009

Promos
P1 (2 different, one regular and one from the SW website), P2 & P3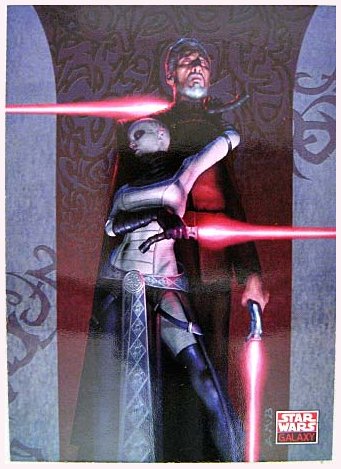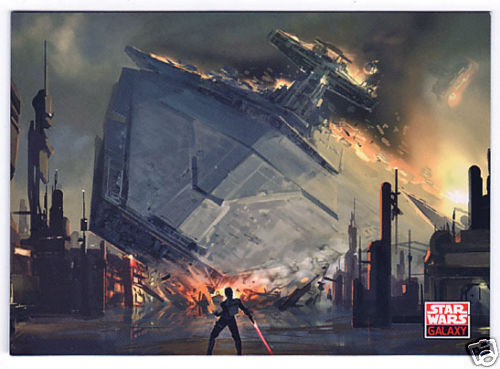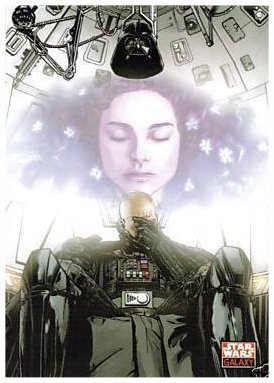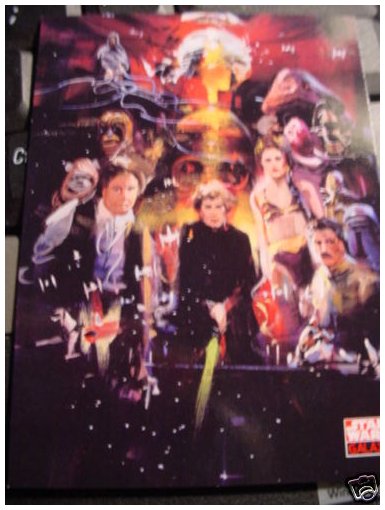 One-of-a-Kind Sketches 1:24
Rendered on first-ever shaped sketch cards & traditional size cards. One per box guaranteed.
Lost Galaxy 1:24
Never-before-seen archival Galaxy card art including the ultra-rare Yoda P2 Promo Card the Holy Grail of Star Wars cards sequentially-numbered 1-999!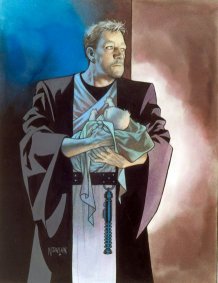 &nbsp
&nbsp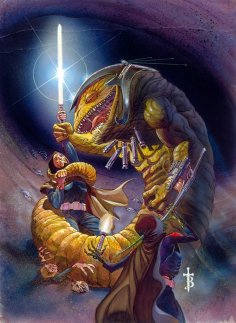 &nbsp
Etched Foil Puzzle cards 1:6
Initiated with the first Galaxy set, this 6 card puzzle connects with puzzles from other Star Wars card series to create one continuous panorama

&nbsp
All Star Wars Galaxy etc foil cards
1/1 Etched Foil Originals 1:44,000
The original art by Joe Corroney broken into individual cards

&nbsp
Beautiful black and white illustrations reproduced on silver metallic foil with
bronze, gold and 1/1 refractor parallels
Silver Foil 1:3
Bronze Foil 1:24
Gold Foil 1:47
Refractor Foil 1:17,664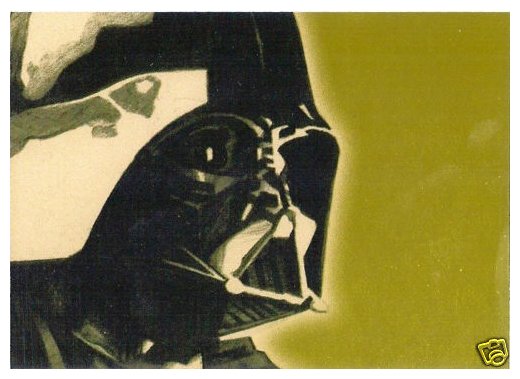 &nbsp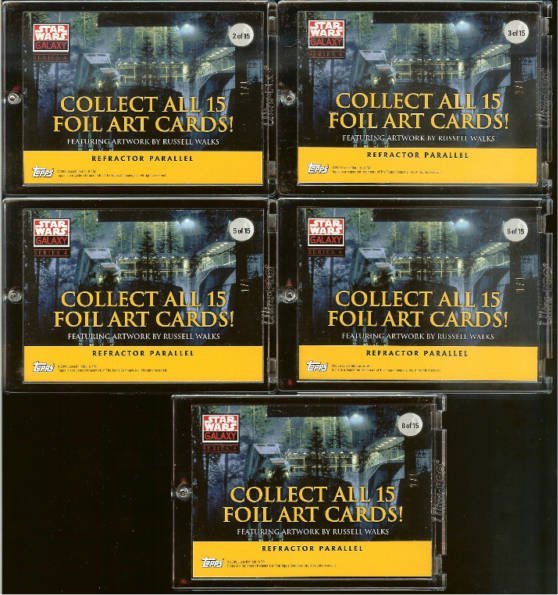 &nbsp
1/1 Printing Plates 1:576
The actual plates used to produce the cards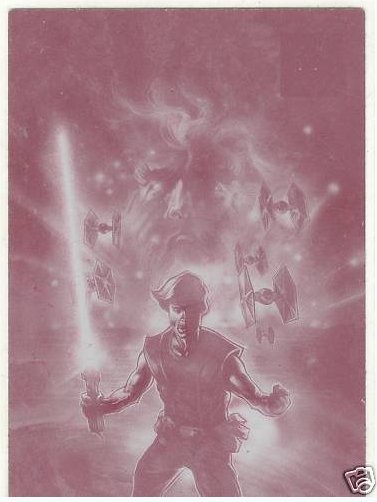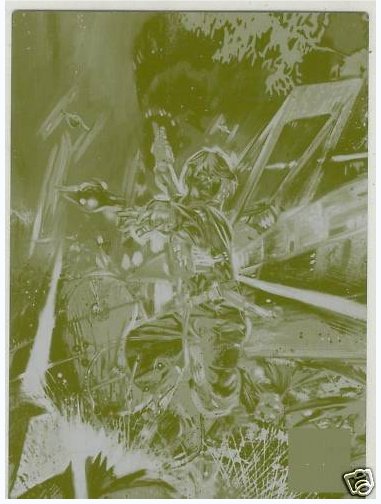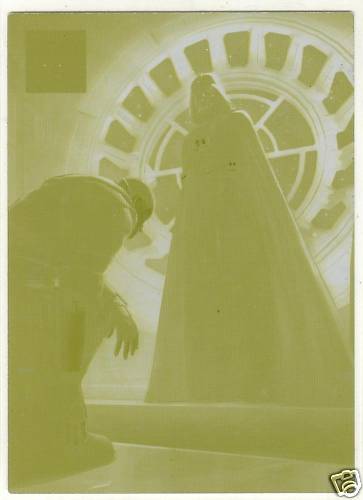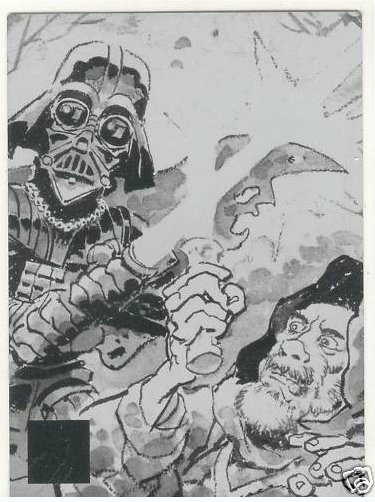 Ken Steacy six card Evolution set from retail boxes

&nbsp
Galaxy Autos 1:95

Shaped sketch 1:191

'Red' sketch cards from Target boxes 1:?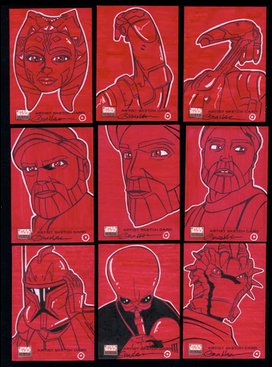 &nbsp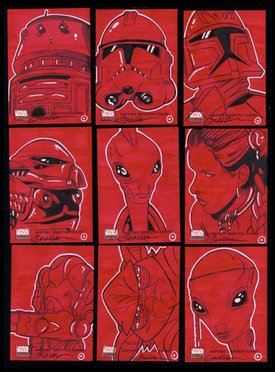 &nbsp
&nbsp
Lost Yoda 1:277

Signed Yoda 1:2789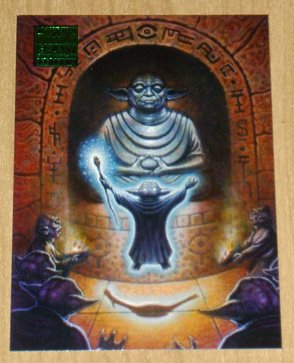 &nbsp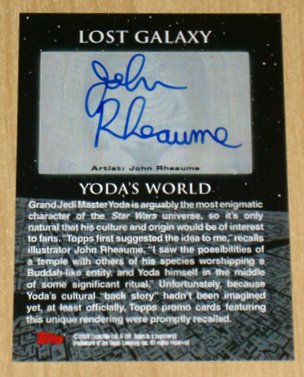 &nbsp

- All Star Wars Galaxy etc foil cards - Star Wars Galaxy 1 2 3 4 5 6 7
More information from starwarscards.net