Star Wars Adventures Mission cards & books by Scholastic - (1997/1999/2002) set of >300

Trilogy Mission cards - 1997
Trilogy card backs, Mission Guides & Maps.
Characters & Droids
Admiral Ackbar
Artoo-Detoo
Bossk
Chewbacca
Dengar
Dewback
Eron Stonefield
Han Solo
IG-88
Kar Lamoran
Lando Calrissian
Lobot
Luke Skywalker
Mon Mothma
Princess Leia
See-Threepio
Udin
Wedge Antilles
Weapons & Tools
Bi-Polar Blaster Carbine
Blastech DH-17 Blaster Pistol
Blaster Pistol
Blaster Rifle
Disruptor Rifle
Laser Scalpel
Lightsaber
Stun Baton
Togorian Scimitar
Wookiee Bowcaster
Spacecraft
A-Wing Fighter
Millenium Falcon
Slave 1
IRD-A Starfighter
IG-2000
Vehicles
Bizzun UZ Landspeeder
Speeder Bike
X-Wing Starfighter
Y-Wing Starfighter
Force Abilities
Evasion
Extra Strength
Object Movement
Persuasion
Sleep
Speed
Vehicle Evasion

Episode 1 Mission cards - 1999

Somehow I missed this one ! Thanks to Desiree for the image

Characters & Droids
Anakin Skywalker
Bama Vook
C-3PX
Darth Maul
Djas Puhr
Dorn
Eopie
Gondry
Khiss
Kitster
Mace Windu
Noro Zak
Obi-Wan Kenobi
Leeper
Pala
Qui-Gon Jinn
Sebulba (image not shown)
Vel Ardox
Yoda
Weapons & Tools
Breather
Darth Maul's Lightsaber
Flame Projector
Grappling Hook
HM Blaster
Lightsaber (Obi-Wan Kenobi's)
Lightsaber (Qui-Gon Jinn's)
Mace Windu's Lightsaber
Reactant Leak Sniffer
Short-Range Blaster
Sleep dart
Stokhli Spray Stick
Yoda's Lightsaber
Vehicles
Flash Speeder
Repulsorlift Skiff
V-35 Landspeeder
Spacecraft
Experimental Academy Starfighter
Metron Burner (looks like the Falcon)
Force Abilities
Alteration
Confusion (image not shown)
Find
Force movement
Hide
Infiltration
Jump
Mind Trick
Motion
Persuasion
Redirect
Reflex
Prequels card backs, Mission Guides & Maps.
Episode I Adventure Books

#
Title
ISBN
Image
1
Search for the lost Jedi
0439101387
Read
2
The Bartokk Assasins
0439101395
Read
3
The Fury of Darth Maul
0439101409
Read
4
Jedi Emergency
0439101417
Read
5
The Ghostling Children
0439101425
Have
6
The Hunt for Anakin Skywalker
0439101433
Have
7
Capture Arawynne
0439101441
Read
8
Trouble on Tatooine
0439147425
Have
9
Rescue in the Core
0439174910
Have
10
Festival of Warriors
0439174929
Have
11
Pirates from Beyond the Sea
0439174937
Have
12
The Bongo Rally
0439174945
Want
13
Danger on Naboo
0439194490
Have
14
Podrace to Freedom
0439194504
Want
15
The Final Battle
0439194512
Want
From the game books I have #s 1, 2, 5, 6, 7 & 14

From the novels I only have #1 Hunt For The Sun Runner

Many more images of the cards can been seen here from the

Darth Vader case series (108 cards) 1997

Darth Maul case series (102 cards) 1999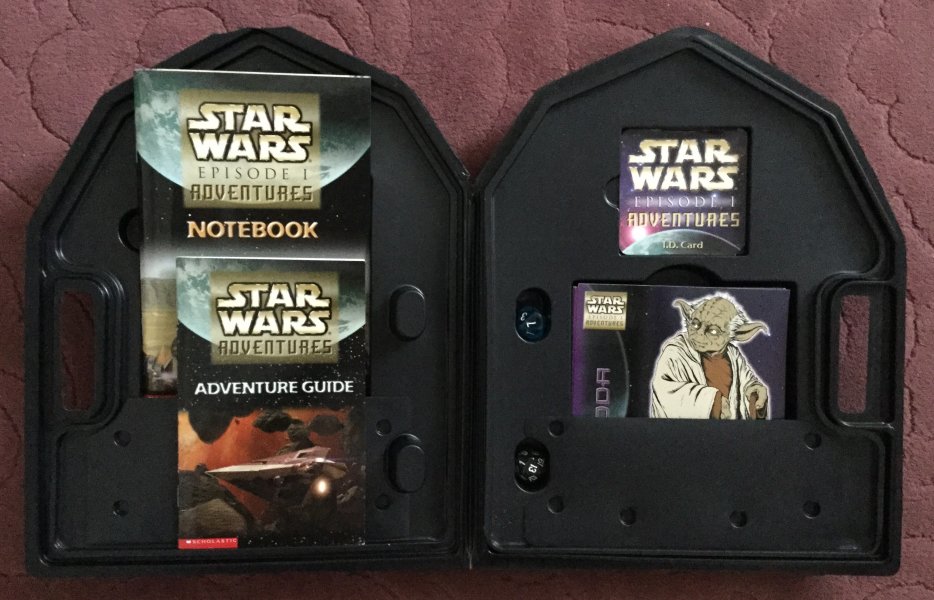 Clone Trooper case series (93 cards) 2002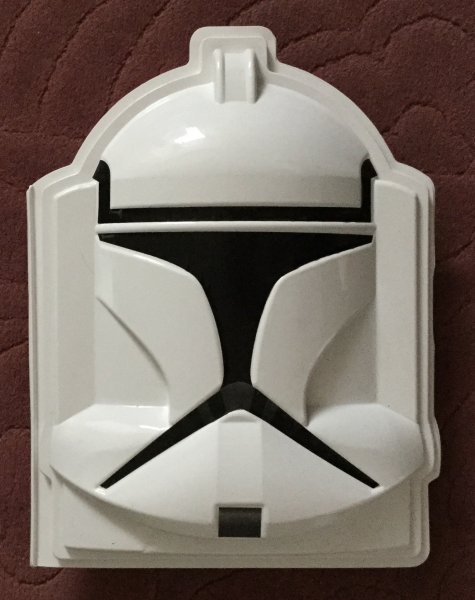 40 cards in the Clone Troopers series are repeated from the Darth Maul series

A huge thanks to Daniel & Desiree for the images and info
See Wookiepedia for more info
Felicity Pickens has created an online version of the game which can be played on Steamcommunity.com

If you have any more of the cards or the books I've not read then please